Universal Mesh Prep
Mesh pretreatment containing microscopic grit and a degreasing wotting agent, Works gently and can be used before each screen preparation.
Mesh Prep used to remove unnecessary dirt and oil from your mesh and gives you a smooth coating experience with very few pinholes.
Spread gently in mesh and rinse it with water.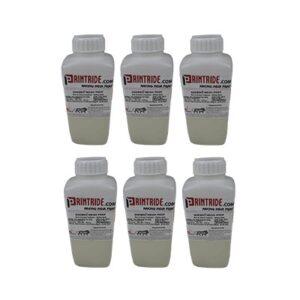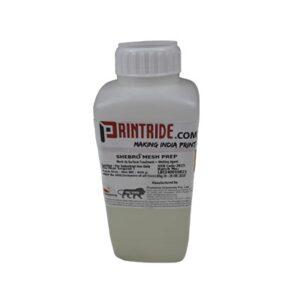 Product Details:
Color – Clear 
Type- Liquid 
Weight- 900gm
Best use- Before 1 year
Quantity-6